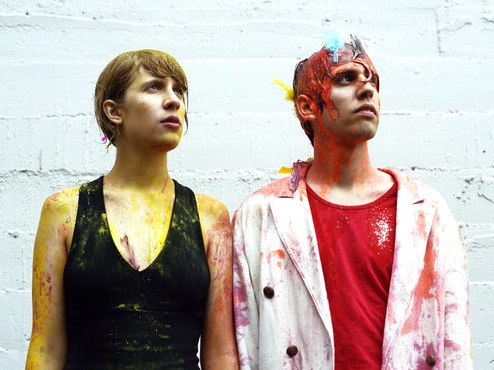 YACHT is a musical project created by electronic musician and multimedia artist Jona Bechtolt, who was then joined by musician, writer and media artist Claire Evans. The two have released four albums so far and are getting ready to release their new full-length, Shangri-La. This will be their second album for New York's cult electro imprint DFA Records.
The first single taken off Yacht's forthcoming record is called "Dystopia" and it's out now!
You'll have to wait for two months to listen to the rest of the album, which promises to be a pretty awesome listen. In the meantime, you can listen to a couple of cool tracks from umstrum's vaults. The first remix is by The xx and the second is by Joe Goddard from Hot Chip. Enjoy!
YACHT – The Afterlife (The XX Remix)
YACHT – Psychic City (Joe Goddard Remix)
Listen to more YACHT music on MySpace. Please show your support and buy it on