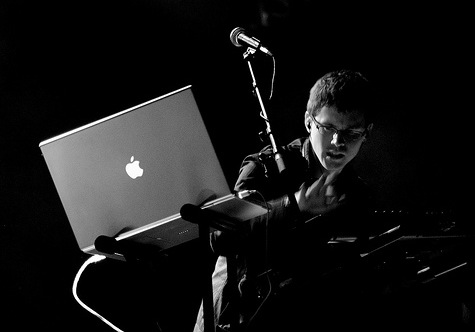 Ryan Lott, or Son Lux, is a classically trained artist who started playing the piano at age 6, then picked up the guitar, learned to play drums and took some jazz piano lessons.
While studying composition and piano at Indiana University, Lott first explored writing for dance choreography, something that he continued even after he moved to NYC in 2007. By then the urge to go solo was already too strong to be ignored. Ryan had been collecting sounds that he sampled and working with them and his own voice to create musical landscapes that would later turn into songs.
"I realized half-way through this record that I was actually making a record", he says. "My aesthetic was to go with sounds that were not originally created to fulfill a particular function within a song. The result is a lot of unique and different 'performances' for different purposes that were essentially pulled together."
Son Lux was eventually signed to Anticon and the result is the album At War with Walls and Mazes (2008, Anticon), his stunning debut. The songs, with no verses and no choruses, break the patterns of traditional contemporary music. They are part of a very coherent stylistic whole but at the same time all diferent. The mix of soulful electronica, sharp beats and hip-hop influences builds a sonic puzzle that Son Lux puts together and breaks apart with great skill.
Listen to Son Lux's remix of My Brightest Diamond's song "Inside a Boy" and also Son Lux' track "where|sir" on the compilation U R MY DISCO//vol.2 and find out more about Son Lux on MySpace. You can purchase his music on